Digital Media Career Academy
Advisory Board
The Advisory Board functions as an integral part of the School-to-Career (STC) initiative and philosophy within the Wake County Public School System. This philosophy is driven through the delivery of curriculum which links classroom learning to real life situations. This group of professionals have made a commitment to fostering activities and providing oversight to ensure that the Academy program is meeting the needs of the real world. As a result, Academy graduates are 21st century and career ready upon completion of the program.

School-to-Career fosters a collaborative mindset between classroom teachers and industry professionals in order to enrich the developmental environment of each individual learner. Such collaborative ventures can take on many forms - these include but are not limited to: classroom speakers, mentors, soft-skills presentations, and real-world activities (internships).
---
Collaboration

The Digital Media Career Academy Advisory Board is a collaborative partnership between industry leaders and Academy teachers. The Board provides support and workplace realities for teachers and students. The personal stories and experiences of board members provides a "reason to learn" for many of our Academy students.

Involvement

Ways to get involved:

Be a guest speaker

Mentor students

Host a field trip

Host a student to job shadow

Sponsor a student intern

Assist with Leadership Development

Help students develop workplace skills such as business etiquette, presentation skills, and soft skills
Assist with service learning projects
Help shape the future workforce
Build connections between school and work

Support

The DMCA Advisory Board provides expertise, contacts and service to Academy students.

Through the support, dedication and commitment from our volunteers, we are able to provide a variety of opportunities to our students that help them understand the skills needed to become successful in their future.
---
DMCA Advisory Board Members
Mr. Michael Davis

Theo Davis Printing

Mrs. Randi Williams

DMCA Parent

Mr. Mark Smith

Living Arts College
Mrs. Sabrina Palmer​

SciQuest

Mr. Shawn Gillen

Centerline Digital

Dr. Ken Wyatt

East Carolina University
​Mrs. Georganne Sanders

90 Degree Design

Mrs. Neela Gaddis

WebAssign

Mrs. Tracy McNeil

TracyMac Coaching
Mrs. Vicky DeGroote​

DMCA Parent

Mrs. REbecca Dole

Centerline Digital

Next Rockstar

Is it you?
---
Advisory Board Meeting Dates 2018-2019
September 20, 2016

October 18, 2016

November 15, 2016

January 17, 2017

​

February 21, 2017

March 21, 2017

April 18, 2016

​May 16, 2017
Powered by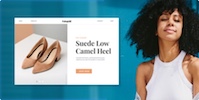 Create your own unique website with customizable templates.
Photos used under Creative Commons from OIST (Okinawa Institute of Science and Technology), dmgice, Enokson, Matt From London