Digital Media Career Academy
Student Ambassador Council

Ambassadors serve as a student voice for the Academy model. They meet monthly and are charged with organizing social events as well as at least one team building trip each year. Ambassadors also coordinate amongst themselves to ensure that student representation exists on the Advisory Board. They provide a current student perspective in the planning process for the Career Academy.

Ambassadors also assist with fundraising, recruitment events, as well as plan the Senior Reception (Senior Ambassadors are not involved in this process as it is a surprise.) Senior Reception is a small intimate "gradation ceremony" which celebrates the accomplishments of the graduating class each year.

---
DMCA Student Ambassador Council
Jordin Williams

12th Grade

​


Dominique Bowen

12th Grade

Jacob Liddicote - grade 12

I'm a very kind person who cant spell to save myself at first i come off kinda crazy but that's just how I am all the time
Ethan Gregory

12th Grade

Ethan Styll

12th Grade

Steven Ruizzo

12th Grade
Jackson Lennon

12th Grade

Logan Powers

11th Grade

Kayla Mercer

11th Grade
Emily Rund

11th Grade

Deandre Baldwin

11th Grade

Sarah King

11th Grade
Rachel Smith - Grade 10

Hi, I'm Rachel Smith and I'm a sophomore at Millbrook High School. This is my second year in the DMCA, but my first year as one of the ambassadors. My initial hopes for college was to go for computer engineering, but over time that has slightly switched to agricultural engineering. I want to go to NC State to major in engineering and minor in software creations. This was the initial reason I wanted to join the academy going into 9th grade as we primarily deal with the creative sides of technology.

Allison Nidiffer - Grade 10

I'm a sophomore here at Millbrook. I'm the oldest of four. I love to do anything thing that involves being outside and moving. One of the reason I joined the DMCA was to practice working on photoshop and all the other Adobe programs. It's been my second year in the DMCA and I absolutely love the people and opportunities I've been about to experience.

Juangel Pina - Grade 10

I am a right brained individual. I love art and anything that deals with art, so you'll most likely catch me drawing or doodling or talking about art in general. I joined the DMCA to hopefully bring my art to life. My goals in life is to do something that deals with Graphic Design, Photo Editing or Animations... oh and also I want to be a musician.
Seth Hodges - Grade 10

Some can describe me as a very eclectic person, I am a very diverse interdividual with many different and varying interests. I have very odd tastes in art and music and I enjoy gardening, reading, watching classic french films and learning new things. I hope to become a Landscape architect or Graphic designer. I am an optimist but I am also a realist. "Work smoothly, Lifetime peace"-Kai Guang Amulet

Jonah Manuel

10th Grade

Lauren Burke

10th Grade
Zoe Peller

10th Grade

Lindsey Fleishman - grade 9

I am a freshman in the DMCA. I am also the Freshman Class President. I love to play soccer which I have done since I was 4. As a future career I hope to be a news anchor or producer. Even though I have only been apart of the DMCA for a short time I have loved every second of it and can't wait to see the amazing opportunities I will get the chance to be apart of the next 3 years.

Laila Monadi

9th Grade
---
Ambassador Council Meeting Dates
September 29, 2016
October 20, 2016
November 15, 2016
Holiday Council Social - December 20, 2016

January 19, 2017
February 23, 2017
March 23, 2017
April 20, 2017
May 10, 2017 (Undergraduates ONLY)
May 18, 2017 (End of Year Council Social)
May 24, 2017 (Undergraduates ONLY)
Powered by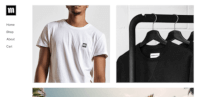 Create your own unique website with customizable templates.